DIN6334 Hex Coupling Long Nut Connecting Nuts High Nut Zinc Plated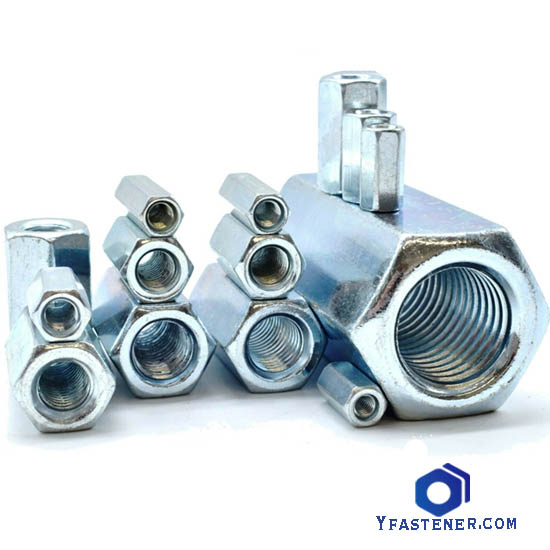 A hex coupling nut is a type of fastener that is used to connect two threaded objects. It is essentially a hexagonal-shaped nut that has a threaded hole in the center, and it is designed to fit over the threaded end of a bolt or stud.
The hexagonal shape of the coupling nut allows for easy installation and removal with a standard wrench or pliers. This makes it a popular choice for a variety of applications, including in construction, automotive, and manufacturing industries.
As a manufacturer of hex coupling nuts, it is important to ensure that your products are of high quality and meet industry standards. This includes using durable materials, precise manufacturing techniques, and rigorous testing procedures to ensure that your nuts are able to withstand the demands of their intended use.
In addition to quality, it is also important to offer competitive pricing to attract customers and remain competitive in the market. By offering a combination of high-quality products and competitive pricing, you can establish a strong reputation in the industry and build long-term relationships with customers.