Through Bolt


Through Bolt Brief Introduction
A Stronger Concrete Hold
Sometimes a standard sleeve anchor isn't sufficient for critical anchoring in concrete, and they need to adhere to ICC requirements. And in some projects, certifications and technical data documents are required for approval of the fastener.
For high pull-out values, and to meet certification requirements, using wedge anchors is the solution.
These fasteners feature a sleeve that matches the width of the shank, making the anchor and the hole diameter the same – no alterations to the pre-drilled hole are needed to accommodate the anchor.
This anchor is commonly used for securing sheet metal, steel or aluminum angles, or wood to concrete. And due its high resistance to vibratory loads, this anchor is ideal for installing machinery, hand rails, dock bumpers, storage racks and similar. They are also assessed and approved for ICC requirements.
Questions? For any further detail on the performance or application of this product, get in touch with us now.

Through Bolt Installatinon Specifications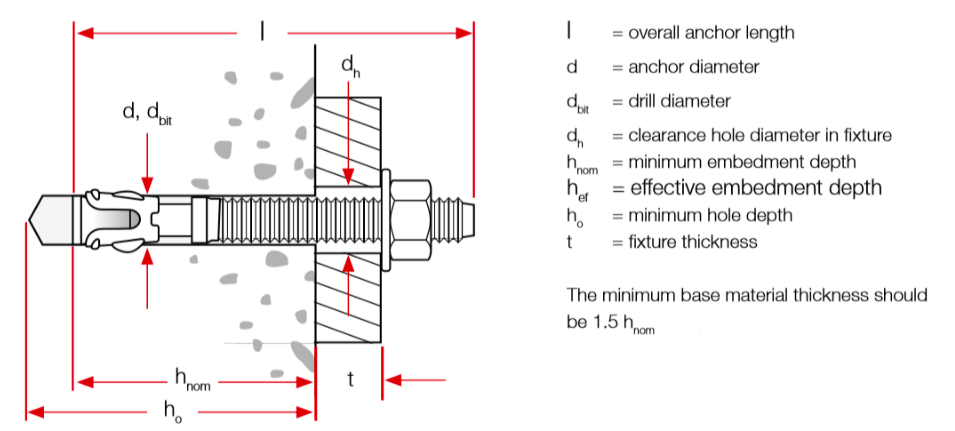 Through Bolt
ZINC PLATED & HOT DIPPED GALVANIZED (HDG)

COMPONENTS

ZINC

HOT DIPPED GALVANI

ZINC (HDG)

Body

Carbon Steel

Carbon Steel

Expanding Clip

Carbon Steel

304 Stainless

Hex Nut

ASTM A563 DIN934 Carbon Steel

ASTM A563

DIN934

Carbon Steel

Flat Washer

Carbon Steel

Carbon Steel

Plating/Finish

Electroplated zinc plating (clear)

Hot Dipped Galvanized (HDG)

Through Bolt Size and Date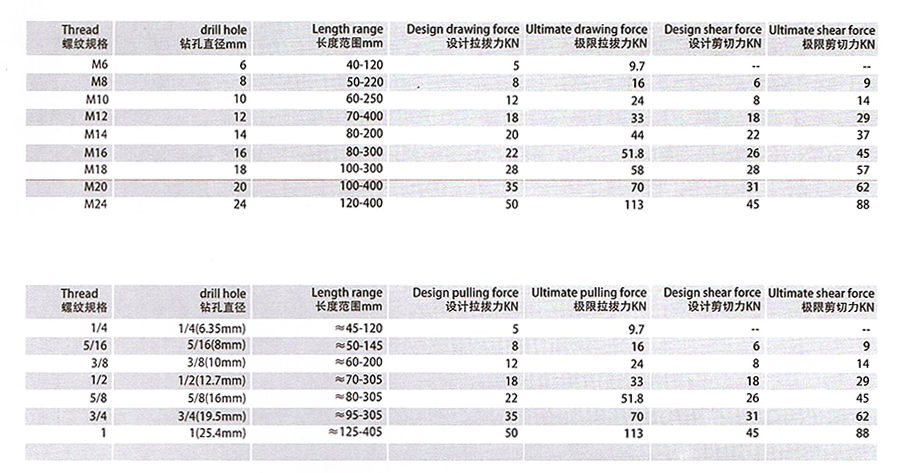 Note: For fastening fixtures to concrete strength class C25/C30